Club Repeaters
Our Primary Club Repeater: 2M @ 146.820 R- No PL SWIARC has a digital UHF repeater on 442.225 located downtown Omaha at 380 ft on the 400 ft Ch 6 downtown tower. Yaesu System Fusion C4FM and Wires-X connected. Tune in when you have a chance, evenings 8 or 9PM. Hey you digital guys, start a net!!!
Upcoming Events
06/08 BARC Board MTG
06/09 Next Aksarben ARC MTG
06/10 SWIARA Hamfest Creston
06/15 Next Bellevue ARC MTG
06/18 ARRL Kids Day #2
06/21 Heartland Hams MTG
06/22 Next SWIARC MTG
06/22 SCEMA MTG
06/24 ARRL Annual Field Day
06/27 VE Testing Council Bluffs
07/08 North Bend Flea Market
07/25 VE Testing Aksar/Omaha
08/12 VE Testing BARC/Papillion
08/21 Solar Eclipse OTA
08/29 VE Testing Council Bluffs
09/16 Ak-Sar-Ben Flea-Esta
09/23 Sergeant Bluff Convention
11/04 Norfolk NE Hamfest
Updated SWIARC Constitution
Categories:
April 28, 2016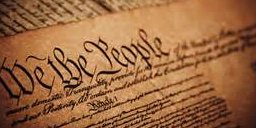 The most recent version of the SWIARC Club Constitution has been created as of April 28, 2016.  This includes the club Articles, Officer Duties, and Member Rules.  The most recent change to the constitution is a change in club meeting time.