Ice Storm Survival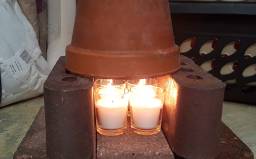 When severe weather hits Iowa and Nebraska you will find some of the best prepared are our local ham operators. From electric generators, to solar cells hams stay warm, connected, and well nourished.   Joe N0XAT also points out that there are many ways to make do with an adhoc source of heat. Joe and a handful of other local amateur operators participate in the weekly Prepper's and Survivalism Information Net here on SWIARC's 146.82 repeater, 9PM CST Tuesday. Learn how to make do with what you've got on had as well as what to acquire in order better prepare for disaster.
When the power's out how do you stay warm?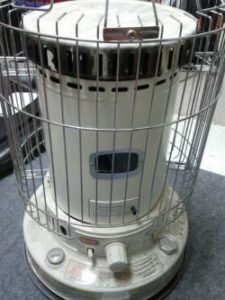 This heater can operate on a fuel such as Kerosene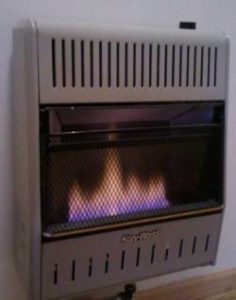 Vent-less Nat Gas Heater (attach to residential gas line)
Remember, these are not vented heating systems.  Read and understand the risks with the use of ventless heating.
Your home may have a central gas furnace, however, in the absence of electricity it will not operate. You have the option to attach an electric generator so that your home gas furnace will operate.
Tuesday Night Net – 9:00PM
The net started by Nick K0NHV, Managed by George KD0NME, now has a new member of the Net Control Team.  KE0KIM – Mark in Omaha will co-host with George this Tuesday (January 17) and fly solo on the following week.
Anyone is welcome to join and participate.  Additionally, if you are interested in a try at Net Control you can simply ask George KD0NME during the next net or anytime by calling for him on the 146.82 repeater.
Visit the Net Information Page (link)
Are you a Webmaster?
The current page is on MediaWiki, however, a complete independent web site would be welcome and a volunteer webmaster to boot!
George KD0NME points out that you may be a Prepper and not even realize it! When discussing the facts with a fellow amateur operator and skeptic George wisely pointed out that there are many things we do to "prepare" for adverse situations such as an economic downturn or a house fire. Even buying a smoke detector is a way of being prepared.
Are you a "Prepper" too?