Harbor Freight Coming to CB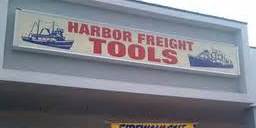 Real Estate Agent Sarah O'Connor recently announced a deal to bring Harbor Freight to the Lake Manawa Shopping Center located at 3115 Manawa Centre Drive in Council Bluffs Iowa. In a 21,612 square feet building, this Harbor Freight is scheduled to open in the Fall of 2017.
Harbor Freight is a favorite among hams and now it is in SWIARC's own back yard.  SWIARC member George KD0NME bought his electric generator at Harbor Freight.  Robert KC0MUX often refers people to Harbor Freight in Omaha as a place to find good deals.
Currently there is a Harbor Freight location in Omaha Nebraska.  The address is 3120 N. 90TH Street, Omaha, NE 68134.  The store hours are 8am to 8pm M-S and 9am to 6pm on Sunday.  The phone number for that location is (402) 573-9020.  
Harbor Freight Tools is a privately held discount tool and equipment retailer, headquartered in Calabasas, California, which operates a chain of retail stores as well as a mail-order and eCommerce business. The company has over 700 stores in 47 states, offering over 7,000 tools and related products. The company employs over 17,000 people in the U.S.
17-2-22
W0DBW