Club Repeaters
Our Primary Club Repeater: 2M @ 146.820 R- No PL SWIARC has a digital UHF repeater on 442.225 located downtown Omaha at 380 ft on the 400 ft Ch 6 downtown tower. Yaesu System Fusion C4FM and Wires-X connected. Tune in when you have a chance, evenings 8 or 9PM. Hey you digital guys, start a net!!!
Upcoming Events
08/21 Solar Eclipse OTA
08/20 Hamfest Salina KS (Sun)
08/24 Next SWIARC MTG
08/29 VE Testing Council Bluffs
09/08 Next Aksarben ARC MTG
09/16 Ak-Sar-Ben Flea-Esta
09/20 Heartland Hams MTG
09/21 Next Bellevue ARC MTG
09/23 Sergeant Bluff Convention
10/07 Tech Class 1 of 3
10/14 Tech Class 2 of 3
10/28 Tech Class 3 of 3
11/04 Norfolk NE Hamfest
Where's the Tower?
Categories:
April 10, 2017
If you take a look at the type of antennas and their polarity it will clue you into the purpose of the tower.  One of the SWIARC members will definitely recognize the purpose.  Many of us will be driving by this one in a few months.  Anyone else miss the WA0ZQG Where's the Tower Trivia?
S.W.I.A.R.C.
Join the Club!
SWIARC club dues are $15/year. You may bring a check to any 4th Thursday club meeting, or send it to the club address:
SWIARC
PO BOX 661
COUNCIL BLUFFS IA 51502
Dues for students are half price, $7.50 per year. Treasurer for 2017 is Rich WA0ZQG.
Talk to Us!
Join us and participate in a
ham radio Net. [ - Find a net - ]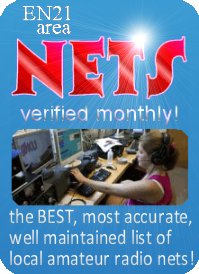 Read our Club Stuff!
Latest/Last Newsletter

Printed Circuit September 2012
More newsletters


SWIARC Constitition
released: April 28, 2016