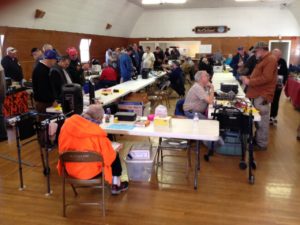 SWIARC made money again on our McClelland Flea Market, mostly due to the cheap venue and generous donation of time by numerous club members – Flea Chairman Greg N0GR and all the others who helped greet, carry, and clean up.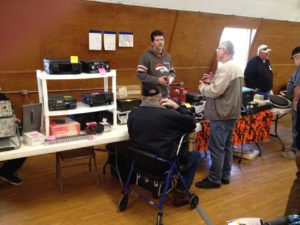 Test equipment offered included a Tek Spectrum Analyzer and 350 Mc scope. Les KFK of D&L Antenna showed the new Comet SWR Analyzer that measures antennas better than the MFJ. It draws a SWR chart a u t o m a t i c a l l y and displays the chart on an LCD screen.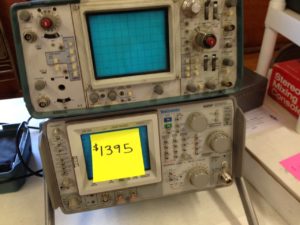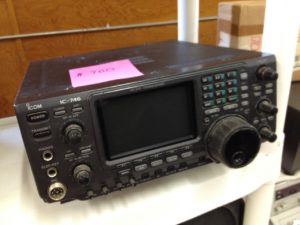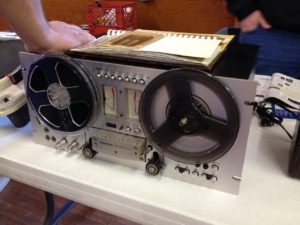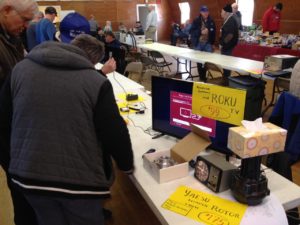 OK, the Yaesu rotor is nice, but why would anyone bring a TV set to a Radio Flea Market? Oh, it's the new kind. Picks up stuff from the Internet like Netflix and a bunch of other words us old guys never heard of – Hulu, Amazon, etc. What's a ROKU anyway?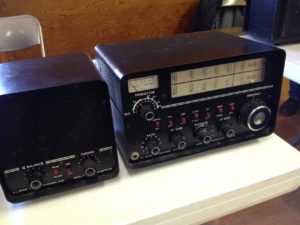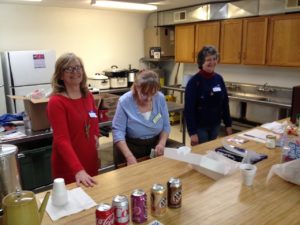 Fest Chairman Greg N0GR and his wife W0RJR added the food feature to an already decent Hamfest. Reasonable prices.