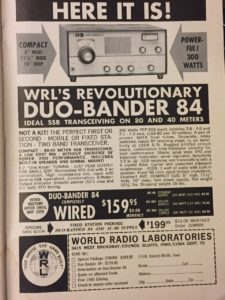 This is the inside back cover of '73' magazine from April of 1966, way before Japanese rigs took over the market. WRL, right here in Council Bluffs IA, run by Leo Meyerson W0GFQ, was making the Galaxy V, an equivalent of the much more expensive Collins KWM-2, and also had this dual band HF rig for only $159 or $8 a month if you couldn't come up with that much cash all at once. (A new Pontiac sedan could be had for $3000.)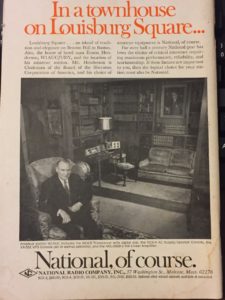 Or, if you had the money and wanted a little more status and all five bands, you could buy a NATIONAL NCX-5 for (see the small print at bottom of ad) $685. Pic shows NCX-5, optional VFO for HF split operation, power supply – speaker, and 2kW linear (that's another $685).
.
KENWOOD came out with the 520 in early 1970s, the first few with a planar dial around the main tuning knob, but all after a conical section (tapered angle) dial. The 520 was all transistor except for 12BY7 driver and 2 x S-2001 finals (similar to 6146), and had all features included – Noise blanker etc. The later 520-S had 160M, and the still later 520SE only cost $599 versus $629.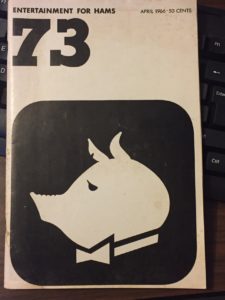 Wayne Green W2NSD was editor of 73 magazine, and famously argumentative with the ARRL. He put out really interesting magazines. Note the cover here – reminiscent of another mag with the slogan 'ENTERTAINMENT FOR' their readers. He later ventured into computers with BYTE magazine until it was wrested from him; then KILOBYTExxx KILOBAUD, 80 Microcomputing about Tandy/Radio Shack computer, inCIDER for Apple, and a few more. The 80 Micro mags ran to 4-500 pages; over 600 once.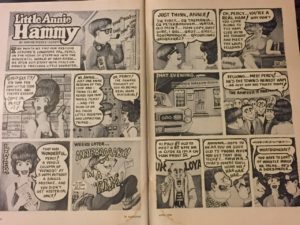 contributed by: WA0ZQG