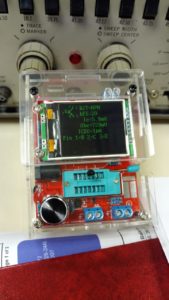 SWIARC Pres Russ AD0QH brought this Transistor Tester Kit to the meeting in September. It was fourteen ($14) bucks and tests resistors and capacitors too. We tested a transistor that he brought, and also a capacitor. You just stick it in and the included computer chip figures out whether it's NPN, PNP, FET, or a component such as capacitor or resistor AND THEN DRAWS A SCHEMATIC.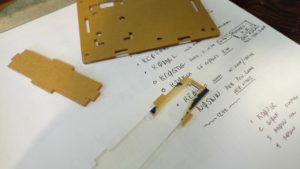 It looked so good that I ran home and looked on E-Bay. Many vendors. A little skeptical of the Brown Ckt Board, but that turns out to be Brown Paper stuck to the plexiglass case, and that's the hard part. No soldering.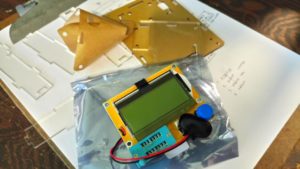 The circuit part comes in an anti-static bag. It's all together already.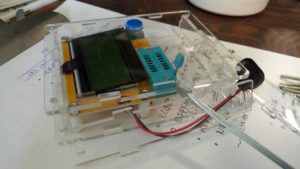 If you don't read the instructions (joke – none provided) you might wind up assembling it incorrectly. F'rinstance the little blue handle has to fold down 90 degrees into a side panel notch. Gotta think of that Before you assemble it all. [six (6) plastic parts: top, bottom, and four sides]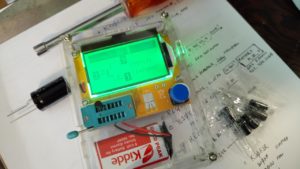 This is a really neat kit! Takes over an hour to assemble, especially if you have to put on glasses to figure out how to peel the brown paper off the plexiglass case, but when you get done and plug in a part, it reads out pin numbers versus component leads, and give you some specs. Great! We should have a couple of these for Door Prizes at McClelland first Saturday in March.