Club Repeaters
Our Primary Club Repeater: 2M @ 146.820 R- No PL SWIARC has a digital UHF repeater on 442.225 located downtown Omaha at 380 ft on the 400 ft Ch 6 downtown tower. Yaesu System Fusion C4FM and Wires-X connected. Tune in when you have a chance, evenings 8 or 9PM. Hey you digital guys, start a net!!!
Upcoming Events
11/18 ARRL Sweepstakes
11/28 VE Testing Omaha NE
12/7 Bellevue ARC Dinner MTG
12/8 Next Aksarben ARC MTG
12/28 SWIARC Christmas Pty
Local Ham Clubs
Story Categories
Want to see if 6 meters is open? 10M and up?
Categories:
January 31, 2015
DX MAPS Web Site (clickable link)
URL: http://www.dxmaps.com/spots/map.php?Map=NA
---
This site has tabs for the different continents and bands 10M – 432.  It reports and maps spots from various DX clusters..
Give it a try!
73
Joel  KQØJ
S.W.I.A.R.C.
Join the Club!
SWIARC club dues are $15/year. You may bring a check to any 4th Thursday club meeting, or send it to the club address:
SWIARC
PO BOX 661
COUNCIL BLUFFS IA 51502
Dues for students are half price, $7.50 per year. Treasurer for 2017 is Rich WA0ZQG.
Talk to Us!
Join us and participate in a
ham radio Net. [ - Find a net - ]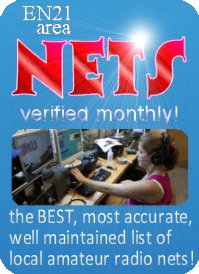 Read our Club Stuff!
Latest/Last Newsletter

Printed Circuit September 2012
More newsletters


SWIARC Constitition
released: April 28, 2016
Welcome to Amateur Radio:
Read These Tips for New Hams